Últimos Eventos Pasados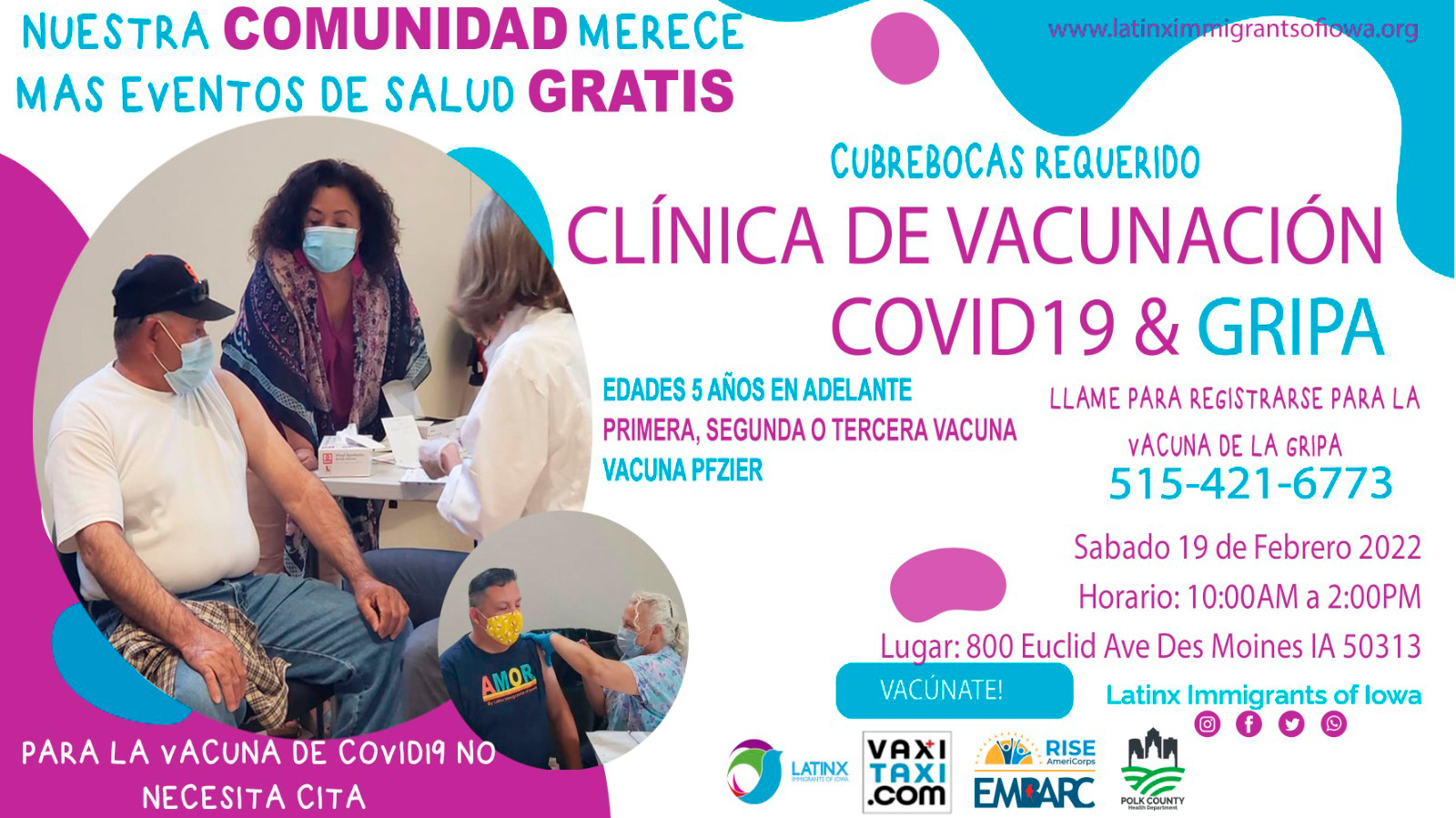 Our first vaccination campaign against COVID19 was a success, more than 900 people in 3 events were vaccinated.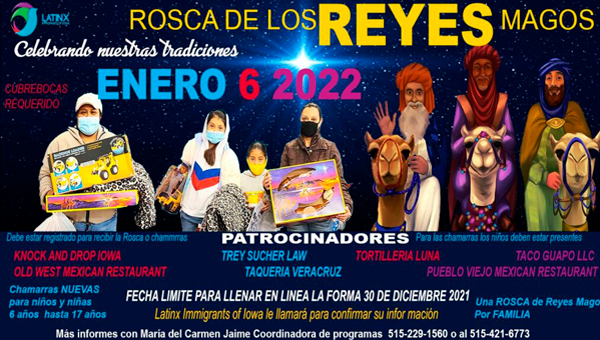 Rosca de Reyes is a traditional bread in the Mexican culture that is enjoyed with family and friends on Epiphany Day or Kings Day. Every year on January 6th, hispanics and Mexicans alike hold gatherings with family and friends to partake in the celebration of Día de los Reyes Day by cutting a slice of the rosca.
Come to the East Side Library's entryway to see a Day of the Dead ofrenda built by Latinx Immigrants of Iowa in partnership with the Des Moines Public Library.