Latinx Immigrats of Iowa celebrates Day of the Dead as tradition and culture with our Latinx community in Iowa, our goal is to keep our traditions and culture with our new generations and keep the alive and invite our community to be a part of them not matter races.
In pre-Hispanic times, the cult of death was one of the basic elements of culture, when someone died they were buried wrapped in a petate and their relatives organized a party in order to guide them on their journey to Mictlán. In the same way they placed food that he liked in life, with the belief that he could get hungry.
The Day of the Dead in the indigenous vision implies the transitory return of the souls of the deceased, who return home, to the world of the living, to live with their families and to be nourished by the essence of the food that is offered to them on the altars. placed in his honor.
In this Day of the Dead celebration, death does not represent an absence but a living presence; death is a symbol of life that materializes in the offered altar. In this sense, it is a celebration that carries great popular significance since it includes various meanings, from philosophical to material.
Its origin is located in the harmony between the celebration of the Catholic religious rituals brought by the Spaniards and the commemoration of the day of the dead that the indigenous people carried out since pre-Hispanic times; The ancient Mexicas, Mixtecs, Texcocans, Zapotecs, Tlaxcalans, Totonacs and other original peoples of our country, transferred the veneration of their dead to the Christian calendar, which coincided with the end of the agricultural cycle of corn, the country's main food crop.
The celebration of the Day of the Dead takes place on November 1 and 2, as it is divided into categories: According to the Catholic calendar, November 1 corresponds to All Saints, a day dedicated to the «little dead» or children, and on November 2 to the Faithful Departed, that is, to adults
Every year many families place offerings and altars decorated with cempasúchil flowers, chopped paper, sugar skulls, pan de muerto, mole or some dish that their relatives to whom the offering is dedicated liked, and as in pre-Hispanic times, incense is placed to aromatize the place.
Likewise, the festivities include decorating the tombs with flowers and often making altars on the tombstones, which in indigenous times had great meaning because it was thought that it helped guide the souls on a good path after death.
Tradition also indicates that, to facilitate the return of souls to earth, cempasuchil flower petals should be scattered and candles placed tracing the path they are going to travel so that these souls do not get lost and reach their destination. In ancient times, this path led from the family home to the pantheon where their loved ones rested.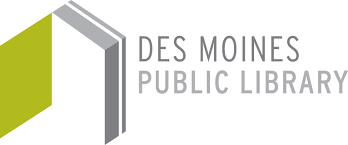 Dia de los Muertos in collaboration with
Des Moines Public Library